Welcome to the Joint Base San Antonio Hunting Program
**If you are new to JBSA please create an account. You will then be able to see your permit purchasing options.**
HARVEST LOG CHECKOUT TIMES HUNTING PANEL SUSPENSIONS CUSTOMER EVALUATION
IF YOU SHOOT AN ANIMAL BUT ARE UNABLE TO RECOVER IT THE SAME DAY YOU MUST NOTIFY US IMMEDIATELY.
UPDATES:
2 JAN 2019 - WTD HUNTING SEASON HAS BEEN EXTENDED TO 27 JANUARY 2019. ALL EQUIPMENT (BLINDS, FEEDERS, CAMERAS, ETC.) MUST BE REMOVED FROM THE FIELD BY 4 FEBRUARY 2019.THE CURRENT REGULATIONS ARE IN PLACE FOR THE DURATION OF THE WTD HUNTING EXTENSION. THE QUOTA IS STILL IN EFFECT. YOU MUST BRING IN 1 DOE OR 3 HOGS (FULL BODY OR FIELD DRESSED) BEFORE BRINGING IN A BUCK. BUCKS MUST MEET THE STANDARDS OUTLINED IN THE REGULATIONS.
28 DEC 2018 - PLEASE USE THE DUMPSTER AT THE END OF THE RNGRC PARKING LOT TO THROW AWAY FEED BAGS. PLEASE ENSURE YOU ARE NOT LEAVING TRASH OR TAPE IN THE PARKING LOT, ON THE TRASH CAN, OR ON THE FACILITY.
23 DEC 2018 - IF YOU SEE A DRONE FLYING OVER CAMP BULLIS PLEASE REPORT IT TO SECURITY FORCES AT 210-295-7557.
22 DEC 2018 - THE ARMY SUPPORT ACTIVITY REQUIRES 100% ACCOUNTABILITY IN TRAINING ARES/SITES. IF YOU HAVE A GUEST WITH YOU THEY MUST CHECK-IN. IF THEY ARE FOUND IN A TRAINING AREA/SITE (EVEN WITHIN A VEHICLE) WITHOUT BEING CHECKED IN THEY MAY BE ARRESTED OR CITED FOR TRESPASSING AND YOU WILL LIKELY BE SUSPENDED.
RULES FOR DOGS
- DOGS ARE NOT ALLOWED IN THE RNGRC FACILITY OR IN ANY WTD HUNTING AREA AT ANY TIME
- DOGS MUST HAVE A VISIBLE LEASH ON WHEN NOT ENGAGED IN HUNTING ACTIVITIES
- YOU MUST HAVE VACCINATION RECORDS ON FILE WITH THE NATURAL RESOURCE OFFICE BEFORE YOU TO BRING YOUR DOG HUNTING/SCOUTING
- YOU MUST KEEP A COPY OF THE VACCINATION RECORDS ON YOU WHILE HUNTING/SCOUTING
- YOU MUST NOTIFY THE RNGRC IF YOU ARE CHECKING IN WITH A DOG
- DOGS MAY ONLY BE USED TO HUNT DOVE OR QUAIL
***WTD HUNTERS PLEASE BE AWARE THAT YOU MUST BRING IN ANY HOG (WHOLE OR FIELD DRESSED) TO GET CREDIT TOWARD YOUR QUOTA. GP HUNTERS MAY BRING IN AN EAR AND TAIL AS PROOF OF KILL.***
27 NOV 2018 - COLLARED WTD MAY ONLY BE HARVESTED BY WTD PERMIT HOLDERS. HARVEST MAY HAPPEN IMMEDIATELY REGUARDLESS OF SEX. COLLARED WTD DO NOT COUNT TOWARD THE QUOTA. THE DEER MUST HAVE THE COLLAR ATTACHED WHEN THE BIOLOGIST ARRIVES AT CHECK-OUT.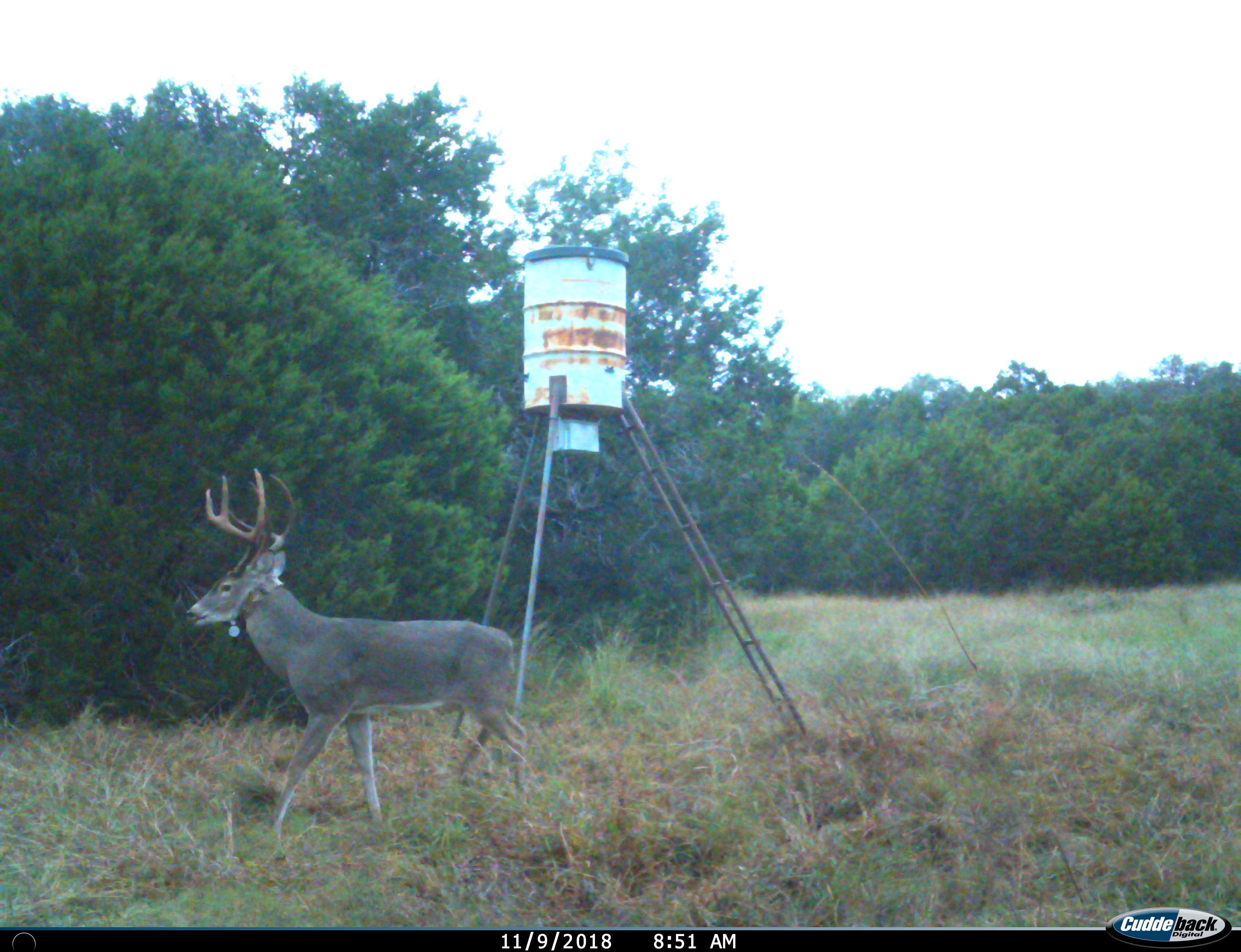 ---
4 OCT 2018 - AN UNMARKED FEEDER AND BLIND WERE REMOVED FROM 5E-11. THEY DID NOT BELONG TO THE CIRCLE OWNER. IF THIS IS YOUR EQUIPMENT PLEASE CONTACT RUSTIN TABOR AT 210-295-7339.
Should you have further questions please see the FAQ page.
PLEASE DIRECT KUDOS, COMMENTS, CONCERNS, COMPLAINTS RELATED TO THE JBSA HUNTING PROGRAM TO DAYNA.A.CRAMER.CIV@MAIL.MIL OR FILL OUT AN ICE FORM.
If you are having issues logging in or have forgotten your username or password please contact the Hunting Program Manager at 210-295-7889 or dayna.a.cramer.civ@mail.mil. Should you need in-person assistance please set up an appointment to speak with the Hunting Program Manager.
Click the Hunting Tab (above) to see the 2018-2019 JBSA-Camp Bullis Hunting Regulations and the Area Availability for hunting and scouting.
Maps are currently on the hunting tab that show WTD TAs, archery circle locations, and general permit hunting areas for 2018-2019. Coordinates for the center points of the archery circles have also been posted. Google can be used to search for the coordinates of a given stand a pin will be dropped on the map at the appropriate location.
Joint Base San Antonio iSportsman (www.jbsa.isportsman.net) will handle administrative and financial transactions for the JBSA-Camp Bullis hunting program. This site will provide an online automated white-tailed deer stand lottery system, conduct the sale of all hunting/scouting permits, and provide an informative website to better keep hunters up to date with specific information related to the program on JBSA-Camp Bullis.
To login please click "My Account" or register to create a User Account & ID.
JBSA - Hunting Program Hours and Contact Info